Fallout 4 Enclave Reborn Mod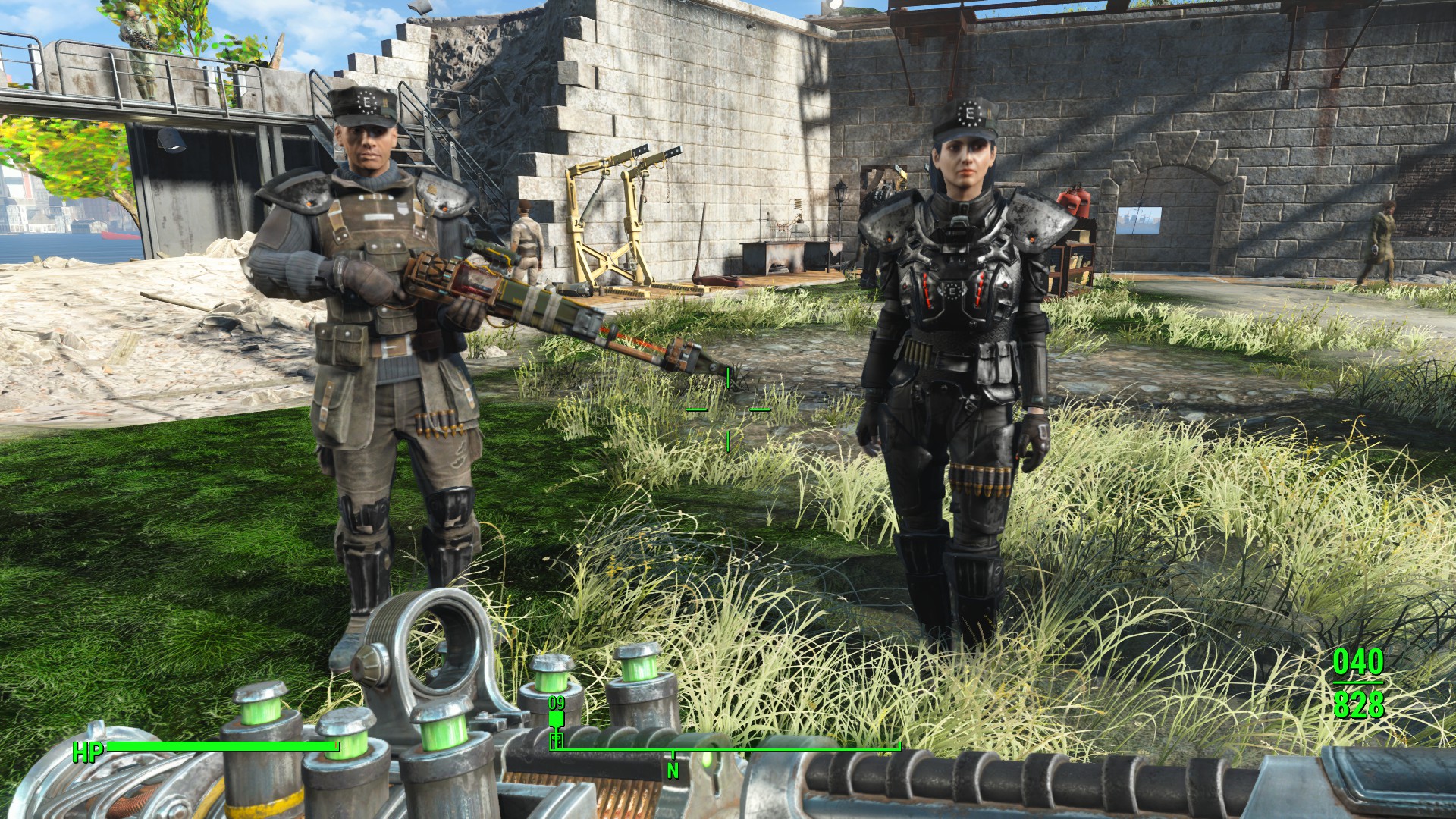 Fallout 4
Get Fallout 4 Script Extender First
Core
Full Dialogue Interface

by Cirosan and shadwar
Alternate Start - Infinite Answer by Glacknarf
Immersive HUD - iHUD (LITE) by Gopher
Live Dismemberment by DeathclawAlpha
IN-GAME ESP Explorer by a1a3a6a9
Followers Ammo (UN)LIMITED by nordmarv
Core Systems

AWKCR:Armor and Weapon Keywords Community Resource (AWKCR) by Valdacil and Gambit77

AE:

Armorsmith Extended by Gambit77

CBBE:

Caliente's Body Extender

WSE:

Weaponsmith Extended by Gambit77 and DOOM

Crafting Workbenches - Craftable Weapons Armor Clothing Ammo Junk by drdanzel

AWKCR AE WSE

Valdacil's Item Sorting by Valdacil

Concealed Armors by Nisas AWKCR

AE

Concealed Armor for Far Harbor and Nuka World DLC by modman31

Armour Big Packs

Eli's Armour Collection Remade - Vanilla and CBBE

by Elianora

CBBE

Wasteland fashion - Clothing for Vanilla and CBBE bodies by Ascendia and Zanyoutlaw AWKCR

AE

CBBE

Tomb Raider Outfits (EVB-CBBE) (AE-AWKCR) by Crimsomrider AWKCR

AE

CBBE

The Mercenary - Pack by L0rd0fWar

AE

Survival Outfit Collection - CBBE Bodyslide - Vanilla

by Aarwyn

Troublemaker Outfits Collection Standalone CBBE Bodyslide by Aarwyn
Clothing Of The Commonwealth - Mega Outfit Pack - (VANILLA-EVB-CBBE) (VANILLA-AWKCR-AE) by Crimsomrider AWKCR

AE

CBBE

Femshepping and SootDirt's Female Wanderer Fashion Collection - Vanilla and CBBE by femshepping and SootDirt - full set standalones by aesfocus - CBBE conversions by ousnius

AE

CBBE

Accessories

Tomb Raider Accessories (AWKCR-AE) by Crimsomrider AWKCR

AE

Gloves of the Commonwealth - Equippable Gloves by fadingsignal
Survivalist Go-Bags by Tookie Jones
Wearable Backpacks and Pouches

by Aldebaran90 and Stndmunki

West Tek Tactical Optics - Night Vision Thermal Vision Goggles and More

by fadingsignal

Holstered Weapons by Azar v1_5 by Azar

Hi-Tech

Black Widow Armor and Pipboy (Pip-boy) by Deserter X - Mitosuke
Chinese Stealth Suit by DogtoothCG Unoctium
Courser X-92 Power Suit CBBE and PipBoy (Pip-Boy) by Deserter X

CBBE

Courser X-92 Power Suit Male Addon by Nivea

HN66s SIRIUS.12 Assault Suit -CBBE- by humannature66 _ RazorX13 _ Ousnius

CBBE

Nanosuit 6.2 by vasstek
CROSS CosmeticFramework by Niero

CROSS Jetpack by Niero
CROSS Ballistic Mask by Niero
CROSS Pre-War Cybernetics by Niero
CROSS Couturier's Relatively Over Stock Silo CBBE by Niero
CROSS Uni Scarf by Niero
CROSS PlasRail by Niero

Power Armour

Standalone Construction Power Armor by Moore - P1K1
Enclave X-02 Power Armor by DogtoothCG Unoctium
Liberty Power Armor by VISaberToothIV
InstitutePowerArmor by m

Weapons

Tactical Weapon Mods -- Gun Mounted Flashlights - Laser Sights - and Stronger Bayonets by Seanms1991
Settlements
Core Systems

Settlement Keywords Expanded by Sharlikran

Build High - Expanded Settlements 2.5 by Sychon

Place Everywhere by TheLich
Scrap Everything by shadowslasher410 and Kuroitsune
Increased Build Limit Enhanced 4K by DDProductions83
Manufacturing Extended by Kentington
Red Rocket Settlements by Tarsis31

Stuff Packs

Homemaker - Expanded Settlements

by NovaCoru

Snap'n Build by ad3d0
Modular Housing (Carpentry) by Stuyk

Build Your Own Pool by Akarnan
Xnjguy Filled Mods All-In-One plus New Mod by xnjguy

CREAtive Clutter by Dinozaurz Evanpox MsRae and DAmanding
Crafting Fury 9000 GTX - Buildable armour stands - Decorations - Furniture by Elianora
NorthlandDiggers Resources - Animals - Landscape - Garden and more... by ludvig08
CWSS Redux v2 - Craftable Working Showers Sinks Baths Toilets Urinals Kitchens etc by steve40 and FLipdeezy
Warehouse Shelves for components and ammo by Cartman1975
Videos of the Wasteland by Razorwire
My First Infirmary and My First Laboratory by RedRocketTV
Workshop Synth Production by Kentington

Vendors

Better Stores by blazeda59

Settlers

Better Settlers by Thom293

Don't Call Me Settler(Settler Renaming and Naming) by a1a3a6a9

Sharing and Caring Companions

by jedijosh920

Lots More Settlers and Enemies

by Recluse
Vivid Weathers - Fallout 4 Edition - a Weather Mod and Climate Overhaul by Mangaclub
ReGrowth Overhaul by Spiffyskytrooper
Enhanced Lights and FX by Anamorfus
Photorealistic Commonwealth by L00
True Storms - Wasteland Edition (Thunder-Rain-Weather Redone) by fadingsignal
CROSS Crit Gore-verhaul by Niero
Unlimited Companion Framework

by Expired6978

Automatron - Unlimited Custom Robot Followers by slaugh7er

Better Companions by techprince
Companion Tracker by Korodic
Ada2Human by LazyGirl
Codsworth As Synth Gen 2 by LeonExodio
Curie Synth Robot Voice Changer by ShinraStrife
Glowing Eyes by Phnx
Better Curie - Unique Rifle - Many options - Synth or Blue Eyes - Original or New Looks by jdb1776
Valentine REBORN - Nick Face Retexture - HD Synth Eyes and Teeth - Gen1 Metal Skeleton by 83Willow
2 Tommy 2 Morrissey - New Fully Voiced Companion by MoneyBagsModmann
Ellen - the cartographer by guicool
Heather Casdin - A Unique Companion Experience by llamaRCA
Conquest - Build New Settlements and Camping

by Chesko

Disguises - Multifaction Hostile Infiltration Mod (Earlier Raider Disguise) by Syngrith - Rosicca
Abduction by LazyGirl
Immersive Fast Travel by Cole Robinette
Subways of the Commonwealth (SotC) - Standalone by Recluse
The Red Wave - Personal Traveling Boat by ThorsHand11
Subway Runner

by Ghostfc3s

Beantown Interiors Project by Chucksteel

Atomic Radio and Tales from the Commonwealth by Kris Takahashi
Lexington Interiors by DW UK

Faction Housing Overhaul - All In One by Elianora

Fusion City Rising - Quest Mod Plus by Recluse and Thuggysmurf

Outcasts and Remnants - Quest Mod Plus by Thuggysmurf Recluse and Formado721

Drunken Gnomes - The Gnomepocolypse by chucksteel

Combat Zone Restored by Barbariccia

Bountiful Boards by Gilbrilthor

War Of The Commonwealth - Spawns (Now with Far Harbor) by Engager and coreyhooe
Endless Warfare by Devilswish182
Faction Overhauls

Minutemen

Minutemen Overhaul 2.0 by Karel2015

Institute

Synth Overhaul - C.A.S.T (Retexture - 4k 2k) by MaaroTakai

Raiders

Raider Overhaul WIP by MadMAX713

Raider Overhaul - Valdacil's Item Sorting (VIS) - Compatibility Patch by KKthebeast and Thirdstorm

S.P.E.C.I.A.L. Raider Outfits by Xerophthalmia
S.P.E.C.I.A.L. Raider Gas Masks by Xerophthalmia

Railroad
Brotherhood
Super Mutants

Super Mutant Redux v1.1 by MadMAX713

Towns

Goodneighbour

Welcome to Goodneighbor by X
Better The Third Rail by Mika999
The Goodneighbor Condo Player Home by RedRocketTV

Diamond City

AWARHERO's Diamond City The Great Green Jewel by AWARHERO_DWooT
Diamond City Expansion by Statsmakten
Diamond City The Hole - New Vendor Hall by SGTMikey

Acadia
The Nucleus
Vault 81

Audio

OLD WORLD RADIO - BOSTON by Brandoman neeher and cdante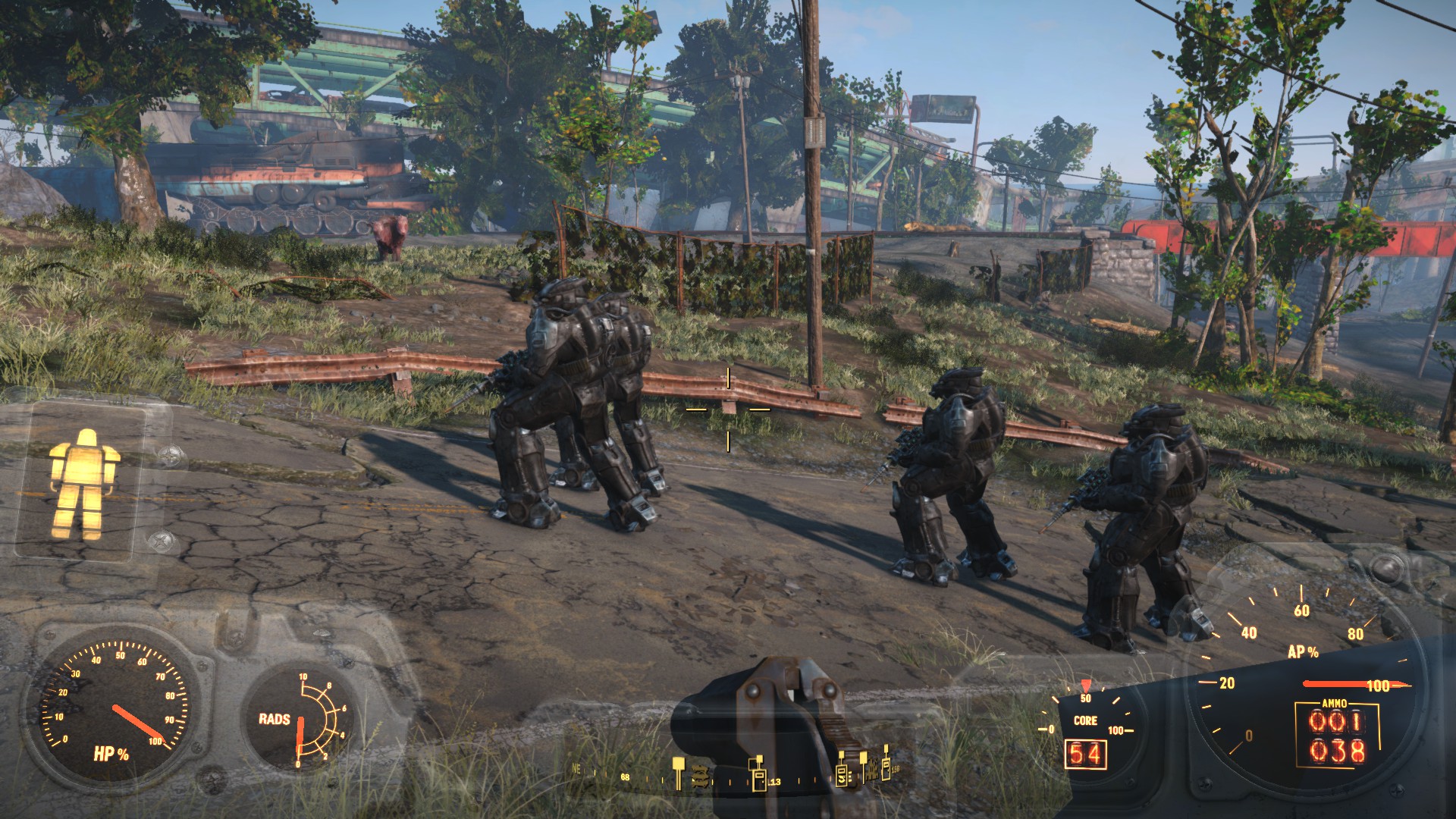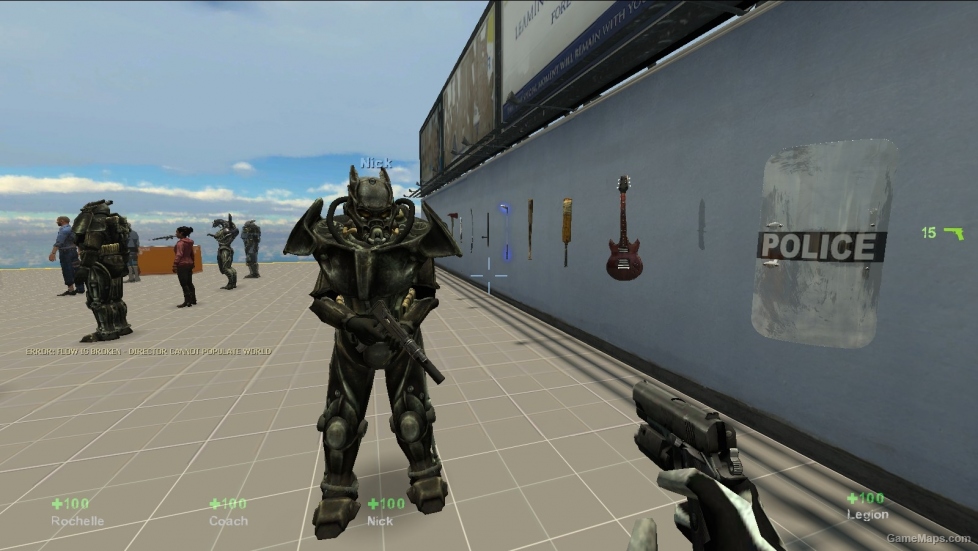 Now this mod was originally released as a Halloween mod in 2010, but it still stands as one of the best quest mods created for Fallout 3. Now everything is nice and shiny, and people from all over the Wastes are allowed to visit the Vault.
Fallout 4 Mods Enclave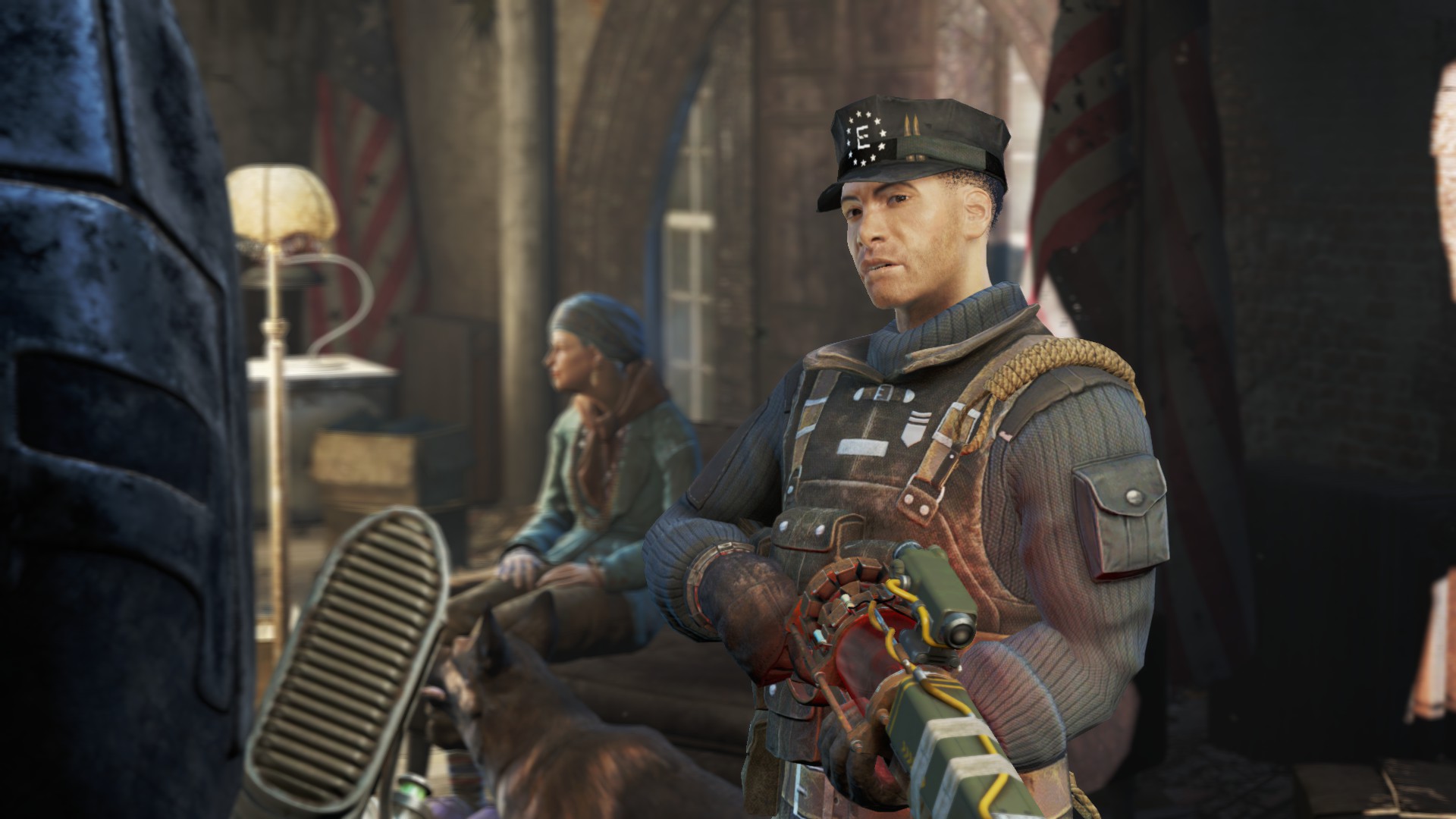 Enclave Minutemen Mod Fallout 4
Enclave Reborn, might look into as an alternative to Enclave Rising. Good All 'Rounders - Create Followers - The Mercenary Pack - Conquered Commonwealth and Minutemen Quincy Quarries, would pair even better with any Enclave theme'd MM mods - Locky Boom/Locky Lukes's Locky You - Militarized Minutemen - Open Carry Provisioners. Fallout 2; Fallout 3; Fallout 4; Fallout 4 - Playstation 4; Fallout 76; Fallout New Vegas; Fallout Shelter; Fallout Tactics; Fantasy General II; Far Cry 2; Far Cry 3; Far Cry 4; Far Cry 5; Far Cry New Dawn; Far Cry Primal; Farming Simulator 17; Farming Simulator 19; Farming Simulator 2013; Farming Simulator 2015; Faster Than Light; Fate EXTELLA. Another quick mod, this one its intended for NG Plus users with lvl 99 characters, currently balanced for Miriam and Zangetsu and Bloodless needing more fine tunning. It sets all enemies to lvl 100 from gamestart on hard difficulty, in order for a better experience with your full loadout.